HomeTOWN: ASBURY PARK, NJ
STYLE: FUNK, JAM
Contact: waitingonmongo@gmail.com
Beginning in 2015, Waiting On Mongo became a jam-funk band dedicated to making people dance.
Featuring Seven musicians, WOM's sound is comprised of wailing guitar, thunderous drums, psychedelic keyboards, chest-pounding bass, and three popping horns. These seven men bring you their original compositions and a myriad of covers Including Phish, Bruce SPringsteen, The Meters, and the Talking Heads.
Waiting On Mongo has one release out currently, Just a Taste, and is currently writing and recording a new batch of funky tunes.
WOM has sold out their LOCAL HOMETOWN BAR, THE WONDER BAR, AND HOSTS A WELL-ATTENDED HOLIDAY THEMED SHOW AT THE WORLD-FAMOUS STONE PONY. THEY'VE ALSO BEEN WELCOMED WARMLY IN NEW ORLEANS, CHARLESTON, SC, BURLINGTON, VT, AND WILL BRING THE FUNK TO ANYONE WHO WILL LISTEN.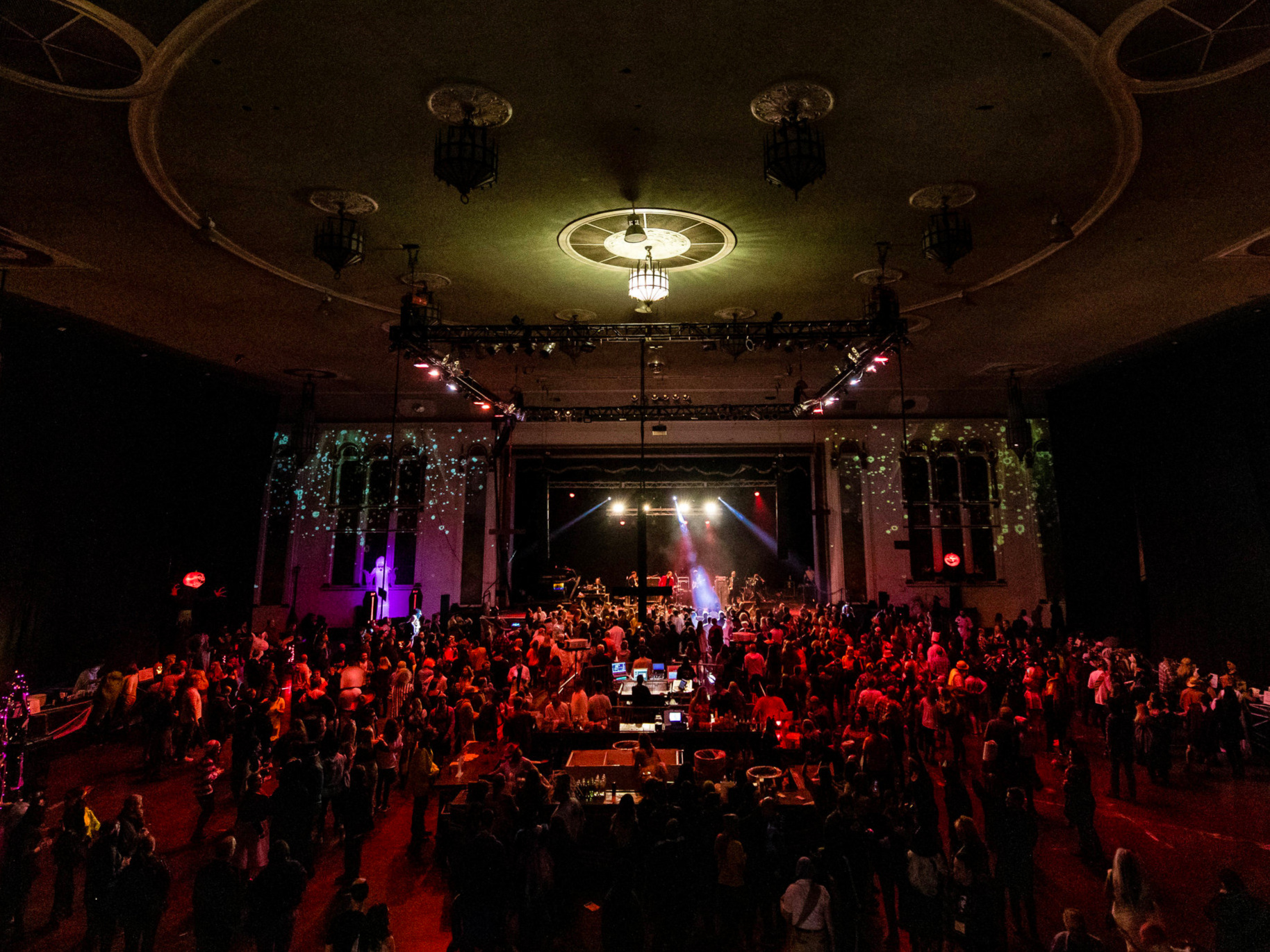 Find WOM online at:
Facebook • Twitter • Instagram
Find Mongo Tunes on:
Bandcamp • iTunes • Spotify • Amazon • Youtube
Notable Appearances:
• 2019 - Asbury Lanes, Asbury Park
• 2018 - Official Phish NYE RUn After Party, Rockwood Music Hall, NYC
• 2018 - Convention Hell, Convention Hall, Asbury Park
• 2018 - Wonder Bar (Sold Out Show), Asbury Park, NJ
• 2018 - Asbury Park Oysterfest
• 2017, 2018 - Jingle Jam at the Stone Pony, Asbury Park
• 2017, 2018 - Asbury Music Awards
• 2017, 2018 - Nectar's, Burlington, VT
• 2017 - Jams on the Sand, Asbury Park
• 2016 - NYE 2017 + CD Release Show, The Saint, ASbury Park
Artists WOM has shared the stage with:
Bernard Purdie, The Mallet Brothers (ft. Jon Fishman), Eric Krasno (soulive), Tim Palmieri, THe New Mastersounds, Pimps of Joytime, Mihali, Aqueous (MIke Gantzer sit-in), ORgan Freeman, Sophistafunk, Formula 5, Tweed, SPlintered Sunlight, Pink Talking Fish, Amoramora, Joe Benjamin
Awards:
2018:
Asbury Music Awards: Top Jam/Groove/Funk Band, Top Live Performance, Top Keyboard (Mongo), TOp Horn player (Anders)
2017:
Asbury Music Awards: Top Jam/Groove/Funk BanD
Tours:
• Spring 2018 - Burlington, VT to New Orleans, LA via Cambridge, MA; Candia, NH; Birmingham, AL; Tupelo, MS; Charleston, sc; Tybee Island, GA; Savannah, Ga
• Spring 2017 - new Orleans, LA via Charleston, SC; Tybee Island, Ga